Whether you are a thriving dental practice looking for more room to grow or a dentist with a loyal customer base, looking for ways to improve is a good trait for any successful business. Dentists and dental hygienists at a dental practice keep bringing customers back with their expertise in dentistry. However, prompt customer service and efficiency in addressing the customer's concerns are just as important in keeping a customer happy. Here are some ways to improve operational efficiency for your dental practice.
Invest in an Office Near a Data Center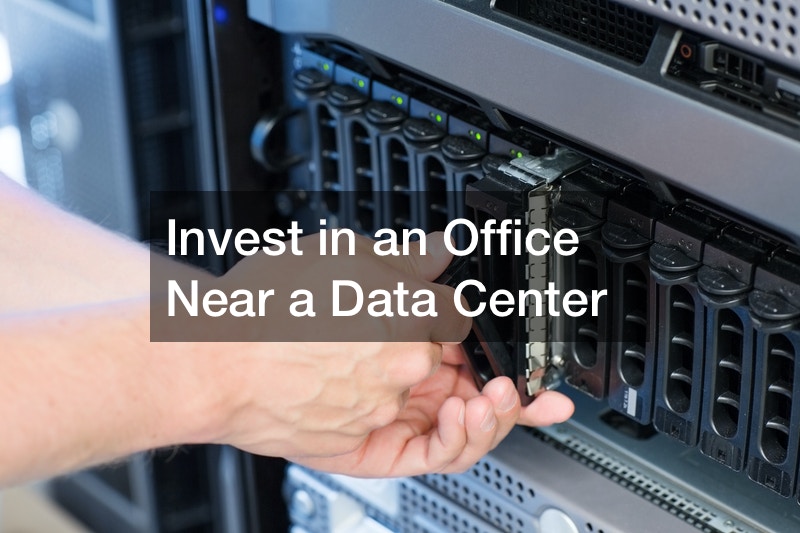 If you are thinking of setting up a new dental office to meet the needs of your growing dental practice, consider looking for an office near a data center. When your dental office is close to a data center, you will receive faster internet service. A reliable and fast internet connection helps your practice make appointments with clients quickly.
Billing and insurance can be processed swiftly, increasing the speed of checking customers in and out. This helps your practice serve more customers competently. The new location should be easily reachable by your customers and at an acceptable distance from your other locations, however, do not hesitate to find out from your dental broker whether the location is close to a data center. Good dental brokers should be able to assist you with finding an office location that meets all your needs.
For a modern dental office, internet speed can affect any of the following areas:
Billing
Using the entertainment system
Sharing files
Accessing patient records
Payment processing
Checking insurance coverage
A good internet connection is indispensable for efficiently handling your customers. Consider a situation where you have a young customer who needs to be distracted by some cartoons or a favorite movie. This is a common method of keeping kids comfortable during their dentist visits, especially when they need a cavity filled.
A reliable internet connection is necessary for this situation. Fast internet is required for streaming a movie without buffering. Buying or renting a dental office near a data center automatically addresses your concerns with internet speed.
Automate Appointment Confirmations and Reminders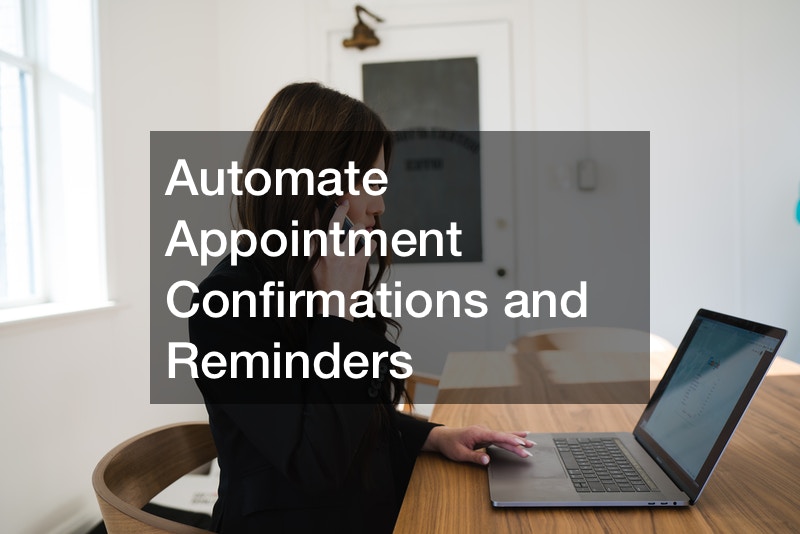 Dental practices rely on a steady flow of customers to be profitable. A number of dental practices depend on their receptionists to make, confirm and send reminders for appointments. As with all manual tasks, calling customers to check for their availability, waiting for them to confirm, and sending them reminders few days before the time of appointment is a time and labor-intensive process. Since appointments for periodic dental care services such as dental cleaning are sometimes set up months in advance, customers who do not receive a timely reminder might not show up for their appointment, resulting in lost revenue.
The solution to this common problem is to automate appointment confirmations and reminders. You can set up a voice server that can provide voice services on telephone systems. These are designed to provide continuous service even without an attendant. Auto attendants usually come with the Private Branch Exchange (PBX) or telephone system that you choose for your office. However, they are also sold as standalone applications. They are easy to set up with customized voice menus, greetings, and messages.
You can also set up automated voice calls or text messages to confirm appointments and remind customers about upcoming appointments. All voice prompts and messages are stored digitally on the internal hard disk. This automated process takes care of mundane tasks like confirming appointments and reminding customers to be prepared for their appointments, leaving staff at your office reception free to focus on delivering excellent customer service. This is a more reliable method to ensure your customers get to their appointments on time.
Invest in a New POS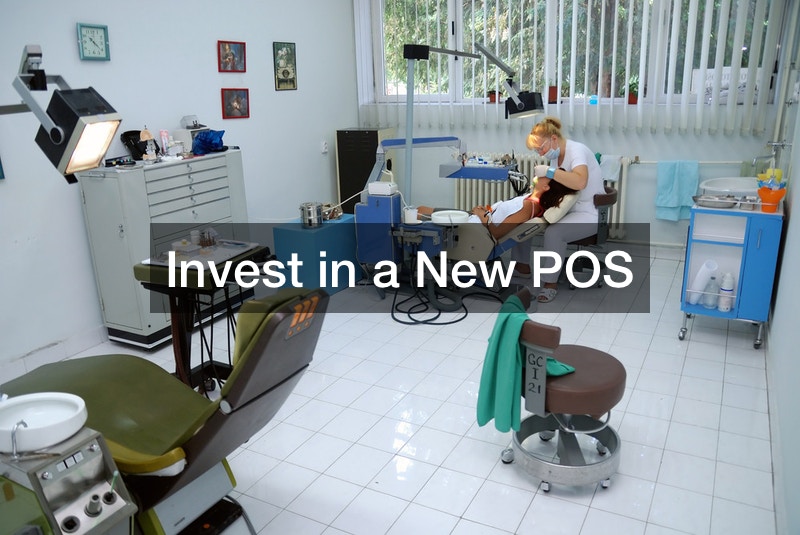 Point of Sale systems, also known as POS, help you bill your customers for the services they received at your dental practice. Being in a dentist's office is not a pleasant memory for most people. So, it is essential to make the billing and payment process as quick and hassle-free as possible. The POS system can converge aspects of your business like inventory, billing, payments, and customer management. It usually requires components such as:
A monitor or tablet to view details of the services received, inventory used and insurance applicable
A card reader to accept payments from the customer
A printer to provide a receipt of payment and an itemized bill for the customer's reference
A cash drawer to collect payment from customers who choose to pay in cash
POS systems are available in a variety of sizes and with different features. Choose a POS system that meets the needs of your dental office and your budget. For example, a larger device might not be suitable if you have a smaller office with limited desk space. However, in a spacious office, using a larger device that integrates billing, printing, and inventory management might be more efficient. You can ask for brochures and quotes from POS system sellers and compare the features and costs to arrive at a decision about which one is the best for you.
Outsource Recruitment Services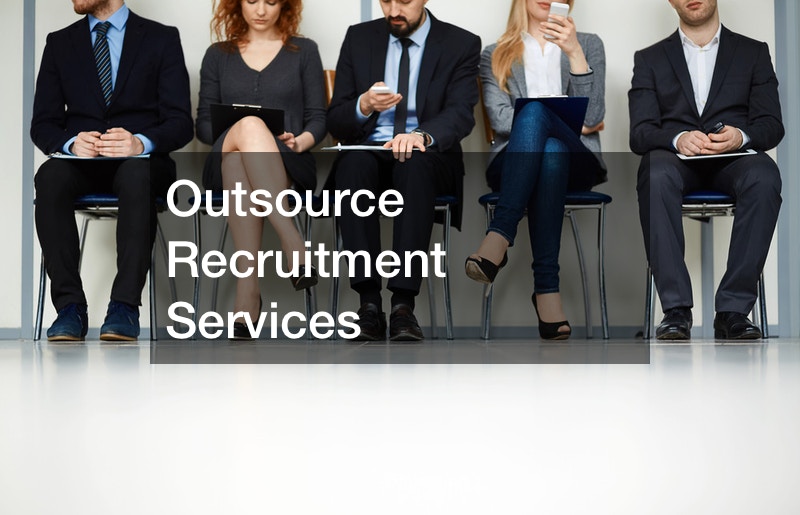 Customer service can make or break any business. Customers always remember how they are treated when they visit your dental practice and their experience might dictate whether they choose your practice over your competitors for the next visit. Therefore, it is important to hire people who are customer-focused, dedicated, and share your vision.
However, recruiting the right candidates can take up a lot of time and effort that you could have used for serving more customers. Finding good candidates, interviewing them, discussing and agreeing to a mutually acceptable remuneration, and explaining the terms of employment is a task best left to an agency providing recruitment services.
Recruitment agencies have experience with vetting resumes, checking candidate backgrounds and employment history. They also often have a large pool of candidates who can provide the skills you require. A dental practice might periodically require receptionists, dental hygienists, dentists, or cleaners when any member of the staff chooses to leave.
As some of these skills are highly specialized, it is beneficial to work with an agency that has good knowledge about recruitment services focused on dental practices. Outsourcing recruitment services can free up more time for you and improve the efficiency of your dental practice.
Estimate Procedure Times and Costs
Dental practices treat customers who might require a wide variety of procedures. On an average day, customers could come to the clinic for quick and routine procedures such as periodic cleaning or whitening to complex emergency situations that might challenge your dentistry skills.
Just as the type of procedures you perform during a day are varied, your cost for performing the procedures, the cost incurred by the customer, and the time taken for each procedure will vary on a case-to-case basis. This gives rise to unpredictability in the number of procedures you can take up daily.
Knowing an average time for each procedure and the associated costs will help immensely in planning the inventory, staff, and other resources at your dental practice. You can use estimates from other dentists, dental colleges, or other resources as a basis and create your own detailed database of procedures, their average time, and costs.
You can use paper charts or software to record this information. Though this might seem like a daunting and lengthy task at first, the benefits of having a handy reckoner for time and costs will help you plan the number of customers you can see during a day. Some dental practices are notorious for keeping their customers waiting. Perhaps lack of planning and groundwork to get correct estimates is the missing factor that results in long queues and frustrated customers.
Dental procedures are a significant expense for a lot of customers. Some customers even refuse or delay treatment because they do not have insurance coverage or money to pay upfront for their treatment. One way to encourage such customers to seek treatment is to provide flexible payment options.
You could give customers the choice to pay for the procedures they undergo during each visit instead of footing a bill in its entirety at the end of the treatment. During the first visit, take time to explain to the customer your findings, give a detailed treatment plan and discuss what expenses are covered with their insurance.
Often, honest communication about the expenses at the beginning of the treatment sets the right expectations with the customer and avoids disputes later. With estimates ready for each procedure, providing a detailed break up of the individual procedures is fast and easy.
Dental practitioners strive to provide the best treatment to their customers. However, nobody is angrier than a customer who believes they have been wrongly billed or overcharged. Without appropriate communication about expenses, customers feel cheated. Consider a new customer who walks into your dental practice with a painful tooth for an emergency appointment.
During the preliminary examination, you find a decayed tooth and proceed to complete a root canal, then add a crown and cap for durability. When the customer receives the bill, you are more likely to hear an argument at the reception than thankful words of praise for the excellent treatment provided.
Things would have taken a different turn if you had examined and listed in detail the problems you found, explained the time, cost required for each problem, and the priority of each treatment intervention. You could then ask the customer to come back for another visit after administering some pain relievers. This will also avoid other regular customers from waiting around and complaining while you treat an emergency patient. The first visit is a good time to evaluate the customer's dental insurance coverage and obtain a pre-authorization for treatment with the customer's consent.
With this approach, customers get the opportunity to weigh the costs against the benefits of the treatment and make an informed choice. They feel more empowered and trust you have their best interests at heart. Trusting customers are more likely to return for treatment, and they will recommend you to others too. When you spend time to find the appropriate cost and time estimation for each dental procedure, you will find it easier to talk to customers about dental costs.
Offer Family Dentistry Services
A family dentistry practice provides dental services to patients of all ages, including children. Marketing your dental practice as one that provides family dentistry services assures that new and existing customers know they can rely on you for treating all their family members. When customers register with you as their family dentist, you will have information about them and their family members listed with you. So, they have a reliable, trusted dentist to visit when they or their children require dental services.
A family dentistry practice has distinct advantages as compared to a pediatric dentist who treats only children. A huge percentage of children and adults dread visiting their dentist. In family dentistry, young children can accompany adults during their treatment and understand the treatment process better to get over their fear. Such visits can also help them be more aware of dental hygiene and the benefits of taking good care of their teeth. When the dentist becomes a friendly face rather than a stranger, children are more likely to seek treatment fearlessly.
Since you have the records of all members of the family, it is more efficient to manage appointments, handle insurance settlements and payments. Similar to seeing the same family physician regularly, when families visit you regularly, you can provide proactive treatment instead of reactive interventions. You could also detect genetic dental conditions early and suggest timely treatment.
For you, being a family dentistry practice offers more returning customers, quicker access to patient information, and the opportunity to build a lifelong relationship based on trust.